Mathieu Lehanneur
Les Moulures Utiles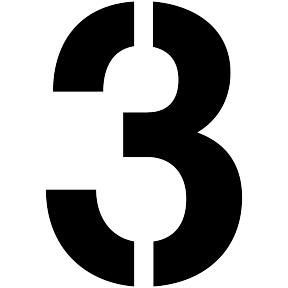 Mathieu Lehanneur, Les Moulures Utiles, 2004. (The work is not currently installed)
Synthetic plaster, paint. Production CAC Brétigny—under the direction of Pierre Bal-Blanc.
Mathieu Lehanneur's Moulures Utiles (Useful Moldings) are adjustable formal synthetic elements that can be attached to the wall and serve as shelves, CD holders, an elegant storage space, benches, and so on. They crystallize several ideas, including creating a hybridization between design and architecture by merging the furniture with the built architecture while borrowing materials and techniques from masonry; working towards the elimination of the object and its absorption by its environment; playing on the codes of ostentatious decoration and unadorned functionality; and transforming the outer sign of wealth that molding represented in the Haussmanian apartment into an interior sign of comfort.

In 2001, the French designer Mathieu Lehanneur (born in 1974) graduated from the Studios of the École nationale supérieure de création industrielle (ENSCI, the National Graduate School of Industrial Design). To pay for his studies, he had become a subject of drug trials, an experience that led him to devote his final project before graduation to objects used in therapy. The artist has embraced a very broad range of fields that includes science, art, and technology. His pieces have entered important public and private collections, from MoMA (Museum of Modern Art, New York) and SFMOMA (San Francisco Museum of Modern Art), to the Musée national d'Art moderne—the Georges Pompidou Center and the Musée des Arts Décoratifs of Paris.