Géraldine Longueville
Amères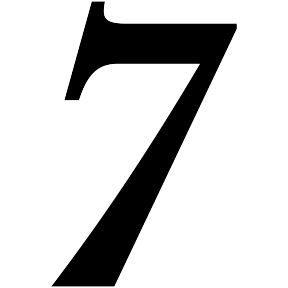 Géraldine Longueville, Amères, 2019.
Glass bottle, label printed front and back, hydroalcoholic maceration: chinchona bark, willow leaf, the flowering crown of a yarrow plant, burdock root, Scotch pine bud, hibiscus flower, leaf and flower of the marsh mallow, flower of the common mallow, vanilla bean. Live plants gathered between September 2017 and July 2018 in the streets, wastelands, and natural sites of Brétigny-Sur-Orge. The chinchona comes from Ecuador and the vanilla from Réunion. CAC Brétigny production—under the direction of Céline Poulin.
At the invitation of CAC Brétigny, Géraldine Longueville came up with a drink that translates a situation into a taste and is capable of transmitting expertise and knowledge that are bound up with the economic and botanical contexts in which the art center is implanted. To elaborate her cocktail of art and knowhow, she gathered different plants over the course of two years; the plants come from various sites and are linked by their bitter taste, a characteristic of many uncultivated plants from the Île-de-France region and American exotics. Amères (Bitters) is a drinkable summary of these different political and territorial identities. The label, jointly designed with the graphic designers Charles Mazé and Coline Sunier, contains the story of its composition, use, and effects.

Géraldine Longueville works on the sensorial transmission of political, medicinal, and botanical information mostly by creating drinks. It is how she tackles knowledge about plants and our environment and land, and transmits—both orally and through direct experience, i.e., visitors are invited to try her concoctions—knowledge and knowhow that have been forgotten. In 2014, she founded a collective production studio in art and gastronomy called Black Garlic, which has put together dinners at a number of venues, notably La Galerie, Centre d'art de Noisy-le-Sec in 2016-17 and CAC Vilnius in 2015. As part of her research in beverages and drinks, their use and the power of transmitting them, Longueville has realized a number of performances involving drinks and poems, including Soil Sand Seed at the Parc Saint Léger Art Center, Pougues-les-eaux, and Herbes Vagues at 40mcube, Rennes, in 2018; A State of Water at Bétonsalon, Paris, and Three States of Water at PAKT Amsterdam, in 2017; Les eaux – médiation at CAC Brétigny in 2016-17; and The Companion, for the Liverpool Biennial in 2014. Géraldine Longueville regularly works with groups to varying extents in which she sings and/or prepares different potions, including with Benjamin Seror and his group Benjamin Seror and the Masks; with Styrmir Orn Gudmundson on his medicinal rap album What Am I doing With My Life?; with Myriam Lefkowitz as part of La Piscine; and with David Bernstein and Jurgis Paskevicius under the name Jugedamos.