Club Colombophile du Cœur
Online video game by Éric Giraudet de Boudemange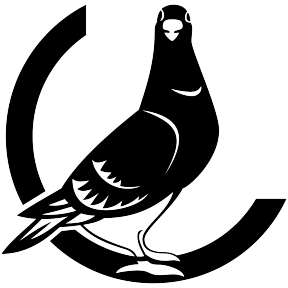 Video game of the "Club Colombophile du Cœur":
The "Club Colombophile du Cœur" gave rise to the creation of an online video game by the artist: this digital production retraces in a dreamy form the educational activities carried out during the "Club Colombophile du Cœur". Each partner of the residency benefits from a dedicated chapter detailing the workshops that took place during the many meetings with the artist. The map in which the player moves is a collaborative synthesis of all the "Essonne seen from the sky" workshops that took place during the summer of 2020: participants were invited to imagine the landscape crossed by the pigeon from the place of release to the dovecote. The characters are 90% illustrated by the participants.
The "C.C.C. (Club Colombophile du Cœur)" takes place within the residency mission of CAC Brétigny. Cœur d'Essonne Agglomération is kicking off in 2017 a three-year partnership with the Regional Direction of Cultural Affairs of Île-de-France and the Academy of Versailles with the signing of a Local Arts Education Contract in partnership with the Department of the Essonne. This residency mission was conceived and developed for the region's inhabitants, especially local young people, and starts from a network of school establishments, associations, and cultural, social, sociocultural, economic and educational entities in Cœur d'Essonne Agglomération.
Éric Giraudet de Boudemange was born in 1983 in Boulogne Billancourt. He lives in Paris and works in France and abroad. After studying at the École Nationale Supérieure d'Arts of Paris, at the contemporary art studio of Fresnoy and the Rijksakademie of Amsterdam, he was invited to artistic residencies in many institutions in France but also in the Netherlands, Egypt, Benin and the United States. Recently, he did several performances at the Lily Robert Gallery, the Pompidou Center, the Fondation d'entreprise Ricard and the La Criée center for contemporary art (France) and exhibited at the Fries Museum (Netherlands) and Les Capucins center for contemporary art (France). His works arise from a fieldwork, an ethnographic research which he transforms into the workshop, in personal and poetic narratives. They take various forms: video, installations, sculptures, performances; more recently, video games.
Images