Valentine Schlegel: je dors, je travaille
Saturday 30 September 2017, 5pm-9pm
Book launch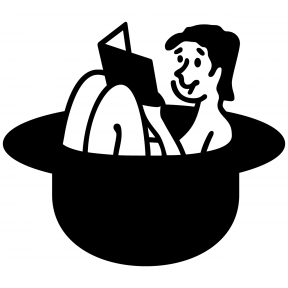 The exhibition catalogue Valentine Schlegel: je dors, je travaille (I'm Sleeping, I'm Working) is jointly published by <o> future <o> and CAC Brétigny. This "bio-monograph" includes new iconography and archival material. Biographical notes written by Hélène Bertin punctuate the book and provide readers with a clearer picture of both Schlegel and her approach.
The catalogue's published form was designed in close collaboration with <o> future <o>, a publishing house that brings together the critics and art historians François Aubart, Jérôme Dupeyrat, and Camille Pageard, along with the graphic designers Charles Mazé & Coline Sunier.
Thanks to an extensive iconography of some 300 select images (150 archival images and 150 photographs of Hélène Bertin), this unique monograph catalogues all of the chimneys that Valentine Schlegel has produced (some one hundred between 1959 and 2002). The other facets of the artist's work are also examined in order to grasp her practice as a whole, which is closely linked to the way she has chosen to live her life, where questions of independence and friendship are fundamental.
On the door of Valentine Schlegel's studio in Sète hangs a reversible two-sided sign: "I'm sleeping" and "I'm working". These two "activities", which summarize both Schlegel's life and work, shouldn't be viewed as opposites but as being inseparable from one another. Indeed, they serve as a structure for the publication. Besides the chronology that runs throughout the book, covering fifty years of artistic activities, the iconography makes Schlegel's personal and professional lifestyle choices visually spring out through a "je dors/je travaille" page structure.
A timetable retraces the evolution of her body of work. Each page of the book then can be viewed as a day, where making a wooden kitchen utensil for mixing jam, having a nap in a specially designed sleeping compartment, creating a plaster chimney for a collector's house or whistle in the shape of a siren as a gift for a friend are tokens of a total daily artmaking practice, devoid of any hierarchical order yet corresponding to a sure logic, that of creating one's own living conditions.
Valentine Schlegel: je dors, je travaille
Editorial conception: Hélène Bertin, Charles Mazé & Coline Sunier, <o> future <o>
Texts: Hélène Bertin
Graphic design: Charles Mazé & Coline Sunier
Published by <o> future <o> and CAC Brétigny
With the support of Centre national des arts plastiques, Fondation de France and Conseil départemental de l'Essonne.
Distribution: Les presses du réel
Publication: September 2017
French edition
18,5 x 27,3 cm
224 pages (244 col. ill.)
ISBN 978-2-9560078-0-7
35€