«Venus Erotica»
Saturday, December 8th, 3pm
Feminist jewelry workshop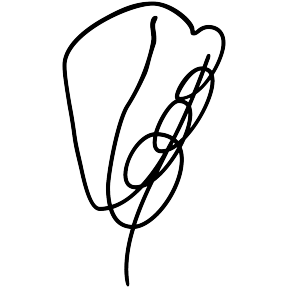 In the framework of Núria Güell's exhibition «In the name of the Father, the Fatherland and the Patriarchy», the visual artist Nacc will animate a workshop of erotic jewellery modelling. On this occasion, Nacc will present some objects and books from her personal collection in order to discuss and exchange around the representation of the female sex in the art.
Reservation required: reservation@cacbretigny.com or +33 (0)1 60 85 20 76/78. Places are limited.
Born in 1953 in France, Nacc is graduated from the Ecole Nationale des Arts Décoratifs and the Ecole Nationale des Beaux Arts of Paris. Sculpture is her main medium, she creates erotic forms using various materials such as stone, wood, metal or chocolate. In parallel of various artistic stays in Italy, Greece and Mexico that she made during the 80's, her work has been presented in several solo shows. Desillusioned by the art market, Nacc settled in Sainte-Geneviève-des-Bois near Paris and turned to teaching. Occasionally, she produces monumental pieces and presents some exhibitions in Essonne (Donjon de Sainte-Geneviève-des-Bois, 2007; Maison de la Petite Enfance in Chilly-Mazarin, 2010).