"Waiting for the flying cars"
Thursday, November 11th 2021, 2pm
A performance by Sara Bouazzaoui, Laura Burucoa, Loïc Hornecker, Yasmine Kicha and Shveta Lebonheur.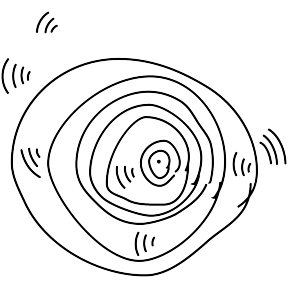 This performance will be an opportunity to put the exhibition "Waiting for the flying cars" in motion and in voice. We will talk about energies, friendships, the school system to be dismantled, anti-drone haircuts and, surely also, the replacement of the Eiffel Tower.
Free shuttle Paris-Brétigny: Pick-up at 12:30 pm at 104 avenue de France, 75013 Paris (the Bibliothèque François Mitterrand metro stop).
Request at reservation@cacbretigny.com
This performance is presented right before the FIQ! Réveille toi! show of the Groupe Acrobatique de Tanger (Acrobatic Group of Tanger) at 3 pm in the main theater of the Théâtre de Brétigny.