Votive Tablet
Hélène Bertin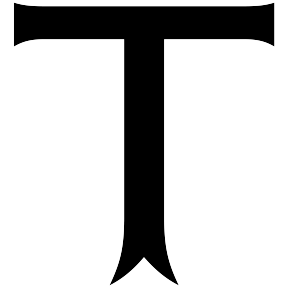 "In the lapse of time that stretches from January to June at the specialized hospice of the Barthélémy Durand Psychiatric Hospital in Etampes, we will be turning out votive tablets. Each patient (autistic or psychotic persons) and each caregiver (neurotics and normopaths) will produce a clay tablet that has been modeled to represent a personal wish that was given voice when we met. Like a display of ex-votos, these hundred or so objects will be hung together on a wall of the residents' main house in early summer.
In exchange of a four-leaf clover or the story of a shooting star, I am given a wish in return, to see my parents again, to get a dress, that the spring will come more quickly, a painting with a horse, or abstract drawings done by those who do not speak. The wishes are perhaps unrealizable, material, spontaneous, funny, unrevealed, or not extendable, and together we look to give them a symbolic shape. Each person then produces an organic form representing this psychological time. Beyond superstition, the wish is a desire and the clay, with its plasticity, is meant to produce an image of it in a style that shows simple workmanship.
I am looking to come face to face with identities through one of their wishes in order to put them up on a wall later – an archeology of sentiments in a way – and domesticate this specialized hospice, a place that is akin to a path."
This project has been carried out thanks to «Culture à l'hôpital», a dispositive led by Ministère de la Culture et de la Communication—Drac Île-de-France and Regional Health Agency and benefited from the support of the Établissement Public de Santé Barthélemy Durand, Étampes.
Hélène Bertin was born in 1989 in the Luberon. She slowly and surely crossed France, studying the applied arts at secondary school in Lyon and subsequently at two fine arts schools, the École des beaux arts of Lyon and the École des beaux arts of Paris-Cergy. At the end of her studies she settled between Paris and her native town of Cucuron. She has evolved an art practice that mixes the work of the artist, the curator, and the historian. When she is active as a sculptor, her objects have an everyday character that disappears within the space of the white cube. They must be experienced in the intimacy of the private sphere, such as the space of the studio, the home, or outdoors. Bertin has also been active in the art collective Plafond, with which she has shared moments of working together and exhibitions. With the installation of her studio in Cucuron, the "culinary workshop" is one of these areas of collective experimentation in which she and other artists come together around meals they create, eat, and digest together. Fully committed to her village, the artist recently organized her first group show in a natural wine vineyard. Bertin has been carrying out research for several years now on Valentine Schlegel, who, as a guide, introduced the younger artist to her free and original art practice.
Images