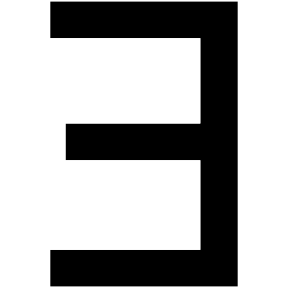 L'Ǝcole is a space for discussion and experimentation, for thinking together about the uses of an alternative school of practices and knowledge within the visual arts. Started in October 2020 at CAC Brétigny, l'Ǝcole has brought together people from different backgrounds but with a shared desire to learn and do things differently.
True research in action, l'Ǝcole is co-constructed by its participants over the course of their discussions. How do we create a school within which the means of transmission are neither top-down nor authoritarian? Reflections on the pedagogical contents and structure of l'Ǝcole are shared: who teaches what and how? These considerations are nourished by the intersecting histories of popular education and the visual arts and meet with questions around amateur and professional art (often considered as contrasting practices) and the notion of work more generally.
During Camille Bernard's exhibition "Nid" ("Nest"), l'Ǝcole took up residence in the exhibition space for two months with an open practical space where you could dress up fruit, pieces of wood and theoretical texts, take part in workshops on demand mixing sewing, knitting and stamp making and attend events with readings, translation and invitations. L'Ǝcole continues its experimentations in dialogue with Carlotta Bailly-Borg and Cécile Bouffard's exhibition. An open pratical space invites everyone to get creative and collaborative, by making an amulet with clay, fabric and plants, or by sharing a moment around games designed by artists: L'Art et ma carrière by Olivia Hernaïz, Chaud Bouillon by Line Hachem and Raphaël Serres, and "Eux" et "nous": ce qui nous rassemble, ce qui nous sépare by Clémence de Montgolfier (The Big Conversation Space).
To participate contact us at reservation@cacbretigny.com and to find out the date of the next session, see the schedule here.

This project is part of the "Contrat d'Éducation Artistique et Culturelle" (CTEAC) of Coeur d'Essonne Agglomération with the DRAC Île-de-France and the Academy of Versailles.
Images