#1 DEHORS!
With a performance by Zoé Philibert and Théo Hillion
Tuesday 22nd of June, 5:30-10:30 pm
Exhibition, workshop, performance and show.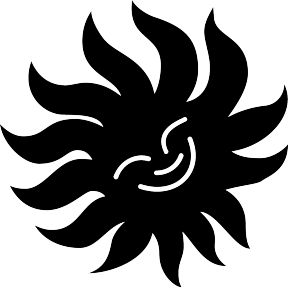 The Théâtre Brétigny and the CAC Brétigny are joining forces for three evening events on the forecourt of the Espace Jules Verne in Brétigny-sur-Orge. At these multidisciplinary and festive events, the public can attend workshops, performances, and shows:
From 6 pm to 9:30 pm
"Bestiario de Lengüitas", Mercedes Azpilicueta
Exhibition at CAC Brétigny
Open to all
Through films, drawings, costumes, props and sound pieces, an ensemble of extraordinary characters lives on the stage of an upcoming performance. We meet neo-baroque vagabonds, a choir from the underworld, failed translations, a medieval allegory, plants with ambiguous virtues, emancipated prostheses and witches figures, who try to maintain chaos and excess in a world calling for order, efficiency and transparency.
From 5:30 to 7:30 pm
"Théâtre de Lengüitas"
Artmaking workshop
From 3 years old
This artmaking workshop proposes to young visitors to create fantastic beings and experiment with shadow puppetry. They have fun conceiving crazy and misshapen shadows in order to tell a story in which strange characters interact.
8:15 pm
"Caramel" by Zoé Philibert and Théo Hillion
Reading-performance art
30min approximately — Open to all
Performance produced with the support of INHALab. as part of the residency of the collective "La Lecture artist"
Caramel is a text by Zoé Philibert which relates the daily life and rebellion of Caramel, a domestic animal and "neo-stray-dog" who decides to free himself from the yoke of men and unite a pack of free dogs around a political emancipation project whose slogan is "wet eyes burns heights", that is to say: "NO TABLES, NO CEILINGS ABOVE MY HEAD." I DON'T WANT TO SIT ANYMORE HOPING FOR A CRUST. I DON'T WANT TO ROLL ON MY BACK TO GET SCRATCHED ... ".
9:30 pm
"La Tortue de Gauguin" —Company Luc Amoros
Visual and musical show presented by the Théâtre de Brétigny
1h — Open to all
A dazzling visual experience, an artistic gesture in XXL format. On a monumental scenic device, a construction nine meters high, six painters bustle about behind transparent canvases. Each of the canvases represents only a part of the big picture presented, and it is without ever seeing anything of the work of his peers that each painter contributes to the collective work. A musician and a narrator accompany this incredible visual experience. A magnificent collective tribute to the painter Paul Gauguin.

This project is organized as part of the cultural summer of Cœur d'Essonne Agglomeration. It benefits from the support of the DRAC Île-de-France and the Department of Essonne, and is part of the "Plein Soleil / Summer of art centers" program led by d.c.a.