ELGER's cultural summer
22.06—28.07.21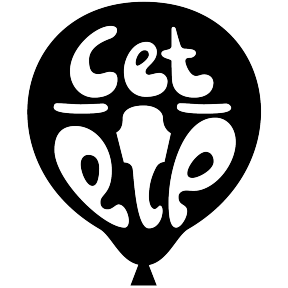 With
Juliette Beau Denès
Morgane Brien-Hamdane
Pauline Lecerf
Vinciane Mandrin
Zoé Philibert

Each summer, the CAC Brétigny concludes the year collectively, throughout the cities of Cœur d'Essonne Agglomeration and in hand with their inhabitants. On this occasion, the art center deploys its activity on its forecourt, in the local cities, and in the buildings of its partners, to showcase artistic and cultural education, as well as amateur practice.
In order to connect with art and explore the work of different artists, the art center's team offers workshops designed by the artists of the ELGER project. Organized within your walls, in your courtyards, or in your gardens, these workshops are spaces for meeting, exchange, and experimentation, for all ages; a fun, educational and collective opportunity to explore contemporary art.
This year, the CAC has also partnered with the Théâtre Brétigny to present unique summer evening events. Three Tuesday evenings in a row, you can discover, in front of the art center, a large free artistic programming open to all, combining workshops, contemporary art, performances, and theatrical shows.
This summer, in addition to the program for the general public, the CAC Brétigny also collaborates with various partner structures (recreation centers, youth centers, social centers, etc.) in the municipalities of Morsang-sur-Orge, Ollainville, Brétigny-sur -Orge, Plessis-Pâté, Fleury-Mérogis, Marolles-en-Hurepoix, Breuillet, Égly, Bruyères-le-Châtel, Villiers-sur-Orge, Arpajon and La Norville. This project is organized as part of the cultural summer of Cœur d'Essonne Agglomeration. It benefits from the support of the DRAC Île-de-France and the Department of Essonne, and is part of the "Plein Soleil / Summer of art centers" program led by d.c.a.
Juliette Beau Denès graduated in 202 from the École nationale supérieure d'arts de Paris-Cergy (ENSAPC). She is a writer and a photographer. She works specifically on self-portraits (photographic and written) and reflects on self-image as a tool for emancipation and auto-fiction. In 2020, she integrated the Master of Literary Creation of University Paris 8 Vincennes—Saint-Denis and she is part of the student participatory magazine Show. As a youth educator outside of her work as an artist, Juliette is used to working with children.
Morgane Brien-Hamdane graduated from the ebabx—école supérieure des Beaux-Arts de Bordeaux in 2019. Her practice is centered on dance and writing; she conducts workshops dedicated to the psychotherapeutic approaches of the body in squats and in associative backgrounds. As a researcher within the dance department of the University Paris 8 Vincennes—Saint-Denis, she is writing a book about the link between dance as a domestic practice and the somatic practices as a model for a new form of pedagogy.
Pauline Lecerf works and lives in Paris. She graduated in 2016 from the Haute École des arts du Rhin (HEAR) and participated in 2018 to the research program "Création & Mondialisation" of the Offshore School of Shanghai. She makes radiophonic pieces, drawings, performances, and publications. Through varied mediums, she explores with poetry and humor the relationships between tensed terms (the precise/the blurry, the worrying/the comforting, understanding/not understanding). Pauline is also known for "Tomber oui, souffrir non" ("Fall yes, suffer no"), created in 2019 with Adélaïde Gandrille and Flore Magnier, parkour plotters, a free class-performance of 1 hour 15 minutes dedicated to the techniques allowing to fall on the ground without hurting oneself (too) much.
Vinciane Mandrin graduated in 2018 from École nationale supérieure des beaux-arts de Lyon (Ensba Lyon). She has a multi-faceted practice that uses writing as a starting point. She works on ways of thought, with an artistic grammar, defense, and escape strategies, and distort assignations. She uses performance art, edition, and sound to share her work. She also often participates in roundtables, reviews, fanzines, radiophonic shows… She created in 2018 the intersectional feminist collective Cybersistas, a research group based on the discriminations within art schools. Lately, she has been animating workshops around feminist self-defense and performances in art schools, in hand with Nino André and the collective Fouhét-Cù, workshops around issues of feminist self-defense and performance in art schools (ISBA Besançon, ENSAD Paris, ENSAPC, ESACM ...). She recently showed her last performative piece, Cabaret Quelconque, at the BF15 (Lyon).
Zoé Philibert was born in 1991 in Albi and currently works and lives in Montreuil. A 2016 graduate from the École nationale supérieure d'arts de Paris-Cergy (ENSAPC), Zoé writes texts that she publishes on her websites and in homemade editions. She also creates posters and performances and directs since 2016 the web-serie WAFA that showcases the warm-ups of a group of "gigoteurs" ("wrigglers") searching for "new movement". Her work also incorporates "concert-tutorials", "partitions-texts to dance", "pogo-poems" and collective dance workshops. Dance and the practice of movement quickly appeared to her as an obvious continuation of poetry actions. The notion of group can be found in all of her projects, for example, the group of people she works with forms a true gang.