#2 DEHORS!
With a performance by Morgane Brien-Hamdane
Tuesday 29th of June, 5:30-10:30 pm
Exhibition, workshop, performance and show.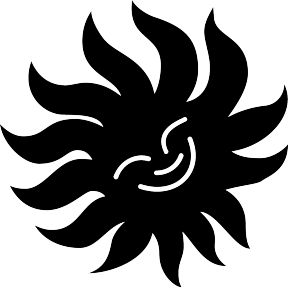 The Théâtre Brétigny and the CAC Brétigny are joining forces for three evening events on the forecourt of the Espace Jules Verne in Brétigny-sur-Orge. At these multidisciplinary and festive events, the public can attend workshops, performances, and shows:
From 6 pm to 9:30 pm
"Bestiario de Lengüitas", Mercedes Azpilicueta
Exhibition at CAC Brétigny
Open to all
Through films, drawings, costumes, props, and sound pieces, an ensemble of extraordinary characters lives on the stage of an upcoming performance. We meet neo-baroque vagabonds, a choir from the underworld, failed translations, a medieval allegory, plants with ambiguous virtues, emancipated prostheses, and witches figures, who try to maintain chaos and excess in a world calling for order, efficiency, and transparency.
From 5:30 pm to 7:30 pm, non-stop
"Atelier Quelconque"
Artmaking workshop conceived by Vinciane Mandrin
Open to all
In the 90s, Club Kids set New York dancefloors on fire with their wacky and extravagant parties and disguises, mixing whimsical and childish universes in an explosion of color and glitter. For this workshop, participants get inspired by these incredible characters to create a poetic or monstrous alter-ego. From accessories such as stuffed animals, old toys, lampshades, and many other trinkets that will find a new life here, we will make a headdress or a mask to bring back a little of this weird, tender and united community, on the occasion of a photo portrait!
8:15 p.m.
"How to practice bedroom dance together?" by Morgane Brien-Hamdane
Participatory performance — Open to all
Who hasn't, while alone at home, cranked up a little the volume of the Hi-Fi system to dance to the rhythm of the music and let go?! The "bedroom dance" is this kind of vital drive that animates us in moments of intimacy when we are not concerned by performing or being seen by others. It's that moment when our body leads the way and invents a singular world of movements, we dream for a moment of being the star of a concert or a video clip. During a class unlike any other, Morgane Brien-Hamdane proposes to collectively rediscover this energy and move our rooms to the forecourt of the Theater and the CAC!
9:30 pm
"Titre Définitif*(*Titre Provisoire)" - Compagny Raoul Lambert
Mental magic concert presented by the Théâtre de Brétigny
1h — From 10 years old
A humorous exploration of the links between mentalism and music thanks to the character of Raoul Lambert, the conjurer crooner/loser. Don't we underestimate the power of music? Raoul Lambert, crooner/loser (but a true illusionist), and his sidekick will show us the strange power music has over our behavior and the dangerousness of a tune, even the most innocuous.

This project is organized as part of the cultural summer of Cœur d'Essonne Agglomeration. It benefits from the support of the DRAC Île-de-France and the Department of Essonne, and is part of the "Plein Soleil / Summer of art centers" program led by d.c.a.