#3 DEHORS!
With performances by Pauline Lecerf, Vinciane Mandrin and Nino André
Tuesday 6th of July, 5—10:30 pm
Workshop, performances and show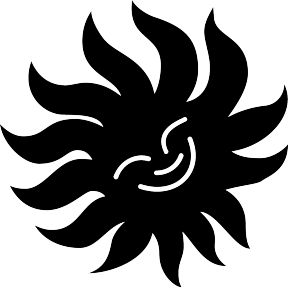 The Théâtre Brétigny and the CAC Brétigny are joining forces for three evening events on the forecourt of the Espace Jules Verne in Brétigny-sur-Orge. At these multidisciplinary and festive events, the public can attend workshops, performances, and shows:
From 5:00 pm to 8:00 pm, non-stop
"Il était (pas encore) une fois"
Workshop and reading space
With generous loans from the media libraries of Coeur d'Essonne Agglomeration.
During this workshop, imagined from an original idea by artist Zoé Philibert, parents and children are invited to read tales like no other, where we meet princesses who fart, boys with pigtails, courageous girls who play soccer, hairy frogs but also not quite pink elephants and many other unusual characters! Together, they are invited to write or draw a short story and to invent their own characters based on what they have read. These stories will be able to enrich the small library made available and thus be consulted by new readers!
6 p.m.
"Tomber oui, souffrir non"
Participatory performance by Pauline Lecerf
Registration needed — from 8 years old
"Tomber oui, souffrir non" ("Falling yes, suffering no") is a 1h30-2h course devoted to techniques allowing you to fall to the ground without hurting yourself (too much). Led by Pauline Lecerf, artist, and Adélaïde Gandrille, parkour tracer, the course consists of warm-ups, technical exercises but also a few stories of falls through the ages.
8 p.m.
"Cabaret Quelconque"
Performance by Vinciane Mandrin in collaboration with Nino André
In "Cabaret Quelconque", the artist Vinciane Mandrin plays with artifice to show practice and self-construction through a series of successive transformations. From woman to dragking, she uses costumes, objects, accessories, texts, and songs as supports for intimate stories to talk about love and metamorphoses beyond archetypes.
9:30 p.m.
«Le Film du Dimanche Soir»—Company Hannibal et ses éléphants
Fairground cinema / theater presented by the Théâtre de Brétigny
1h30 — from 7 years old
A playful, burlesque, and moving theatrical-cinematographic fantasy. The Wild Witness, supposedly the first French western, is brought to life by extravagant actors who play the soundtrack live (dialogues, sound effects, music). With stripping humor. They literally burst the screen, draw gags faster than their shadow, and don't hesitate to enlist the public when they need extra comedians.
This project is organized as part of the cultural summer of Cœur d'Essonne Agglomeration. It benefits from the support of the DRAC Île-de-France and the Department of Essonne, and is part of the "Plein Soleil / Summer of art centers" program led by d.c.a.