La poterie dans l'herbe [Pottery in the grass]
Friday, October 22nd 2021
New podcast available on r22 Tout-Monde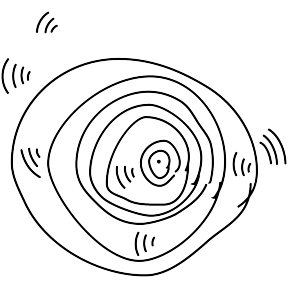 "La poterie dans l'herbe" [Pottery in the Grass], a podcast produced with children from Branly neighborhood at Brétigny-sur-Orge available on r22 Tout-Monde:
"Apparently the future is in two seconds. One, two, this is the future. This is what a child I met in Brétigny told me last summer.
It was during a week, in July 2020, where we settled in the shade of the trees to make pottery with the children from Branly neighborhood. We have modeled objects that could compose our future, with a plural imagination, far from science fiction codes but at least which would be ours. A future with tacos and a lot of Algerian sauce, where the Eiffel Tower doesn't exist anymore as the dinosaurs make their return. These conversations and stories, hands in clay, were recorded throughout the week."
Laura Burucoa
These recordings, accompanied by a patchwork of screen-printed fabrics, can also be listened to in the exhibition "Waiting for the flying cars" presented at the Théâtre Brétigny.


On the occasion of the exhibition "Waiting for the flying cars", Laura Burucoa presents the fruit of radio collaborations that took place during her residency "Deux fois mille" at the art center on r22 Tout-Monde.
Images