les cellules blanches, nues et le sommeil électrique
Sébastien Rémy
13.04—08.06.19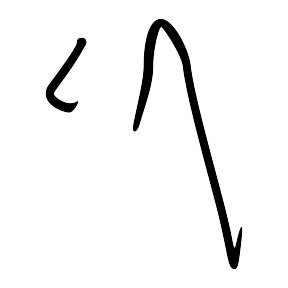 Sébastien Rémy
avec
Raphaël Brunel
Alexis Guillier
Maud Jacquin
Luc Kheradmand
Émile Ouroumov
Elsa Polverel
Anne-Lou Vicente
Curator: Céline Poulin, assisted by Camille Martin
Last week I went to visit Sébastien Rémy at the psychiatric hospital in Etampes. Véronique Bathily had opened the institution to him for an artist's residency and notably his project les cellules blanches, nues et le sommeil électrique (the naked white cells and electric sleep). I remember our first visit to the institution. Emilie [1], for instance, was clearly happy to see Sébastien again, whom she was in fact meeting for the first time. It's something in his personality that she must have perceived intuitively, that empathy for places that gives you the impression he has always known them. And it's true, moreover, that he takes special interest in ghosts [2].
When I arrived, he was in a discussion with someone, maybe one of the electricians working on the building. The wing is being restored and you have to take several corridors that open on empty rooms before you get to Rémy's work space. There a standard room has been recreated, the only occupied room in the deserted place; the artist has been digitizing its elements. We thought it was important to base ourselves on the existing furniture to get beyond the iconic depictions of therapeutic spaces that fiction has conveyed. The bed and wardrobe look like those found in boarding schools. Here, as elsewhere, it is all about living someplace simultaneously with and without others. The communication complex with Otherness has profoundly influenced several of the artist's pieces, like Tant que je vous parle ce n'est pas une frontière (It Is no Demarcation Line as Long as I Am Speaking to You). From Lee Lozano, one of the first female artists to create "conversation pieces" and yet known to have stopped talking to women, to those characters in Wim Wenders' films who are unable to simply talk with others, Tant que je vous parle ce n'est pas une frontière creates a Russian doll effect by using stories printed out on Plexiglas with a possible use for the resulting installation, a kind of confident, or conversation seat, that actually hinders its occupants from engaging in conversation. Rémy's situation in the hospital room also recalls what he experienced in an outlying urban zone of Varennes-Vauzelles. He was working there on the piece titled a shadow was seen moving in that window. The sparsely furnished apartment allowed him to recreate the situation of the characters peopling the narrative produced by the piece, that is, both fictional and historical characters that had lived and traveled as recluses. Once again he could hear voices, those of his neighbors, the noise of the street, which allowed him to search for and mingle his own voice in that great jumble of sounds.
But it didn't all begin there. I first met Sébastien Rémy in 2010 at a show in Bourges. Fresh from the fine arts school (the École nationale supérieure d'arts of Paris-Cergy), he was showing several projects at the Pavillon d'Auron, including Diogène le chien : correspondances 2000-2009 (Diogenes Doglike: Correspondences 2000-2009), a piece that makes the dead thinker's words concrete. We started a conversation that hasn't stopped since. Our way of working and our interests are alike, notably our obsession with the construction of polyphonic narratives and narrative modulation through the arrangement of images. I was already fascinated by the question of the lyrical assembler and Rémy was to become a central figure in that theme.
"[The term lyricism is often] marred by an egocentric meaning (it indicates the place reserved for the ego in poetic expression), yet the relationship between the writer and the surrounding reality finds expression in this form and is thus more complex than the mere manifestation of a subjectivity. Indeed, the lyrical subject is first of all a subject that has a voice… [but] the lyrical 'I' is always ambiguous, caught between its singularity and the universality it aspires to. Literary figures allowing one to point up this contradictory tension perfectly apply to the principles of linking that steer the research of lyrical assemblers… occasionally surfing Google algorithms: an intrusive extended metaphor, proliferating descriptions, permanent pathways between subjectivity and objectivity, repetition and ubiquity employed as playful elements, and above all a manifold chronology that is solely structured as a coherent unity through the figure of the speaking subject, the person making an utterance." [3]
Smooth talker, mediator, speaker, medium... whether he embodies these forms of orality, has others play these roles, or an installation of some kind deals with them, utterance is inevitably an essential part of each of the artist's works. The piece called les cellules blanches, nues et le sommeil électrique will certainly be filled with his voice and the words of all the other authors who, along with him, bring a space to life. The show, I realize now, arranges recent appearances of projects that have punctuated my work with Rémy for nearly ten years at this point. He has brought many others into that conversation, including Maud Jacquin and Elsa Polverel with whom he has shared readings and reflections, in particular around the writings of Emma Santos; Alexis Guillier, with whom he worked from 2010 to 2015; the curator and critic Emile Ouroumov, who is close to the artist and familiar, too, with the history of our art center; and the users of CAC Brétigny, encountered every fortnight throughout the three-month run of the Vocales show, to mention just these few. The voice of the building itself seems to materialize in the exhibition. Endlessly modified, transformed, and inhabited by multiple individuals, the architecture of CAC Brétigny speaks here in each of the artist's works, represented in its daily use, collapsing into its resemblance with other empty white spaces, revealing glimpses of its impermanence and perhaps the fears springing from that.
Céline Poulin
[1] The names of patients have been changed.
[2] The Voices from Space, an on-going project begun in 2009, shown at La Halle des bouchers – Centre d'art contemporain (2014) and at the Fondation d'entreprise Ricard (2013).
[3] For the complete text, see Céline Poulin, "Petra Genetrix and the Figure of the Lyrical Assembler," in Porosity Valley, Portable Holes, Ayoung Kim, Ed. Ilmin Museum of Art, 2019.
Sébastien Rémy has recently shown his work at CAC Brétigny (2017), La Galerie, Noisy-le-Sec (2016-2017), La Tabacalera, Madrid (2017), Ygrec (2017, 2014), Le Parc Saint Léger (2016, 2014), Le Pavillon Vendôme (2016), La Comédie, Caen (2016), La Maison des Arts, Malakoff (2015), Le Théâtre de l'Usine (2015), the Pompidou Center (2014), La Villa Arson (2014), La Halle des bouchers (2014), La Fondation d'entreprise Ricard (2013), La Villa du Parc (2013), La Maison Populaire (2013), and La Tôlerie (2013). This is Sébastien Rémy's first solo exhibition in an art institution.
CAC Brétigny is a facility of Cœur d'Essonne Agglomération and enjoys the support of the Ministry of Culture—Drac Île-de-France, the Île-de-France Region, and the Departmental Council of the Essonne, with additional support by the Ville de Brétigny-sur-Orge. It is a member of the TRAM and d.c.a networks. This exhibition is a joint undertaking with the Établissement Public de Santé Barthélémy Durand site d'Étampes, the public preparatory class of Visual Arts of Grand Paris Sud and Drac Île-de-France (co-producers of sans titres (loss), 2018), and together with La Galerie, centre d'art contemporain de Noisy-le-Sec. Tant que je vous parle ce n'est pas une frontière enjoys the generous support of Fondation des Artistes.
Images