"J'préfère quand c'est réel"
Safouane Ben Slama
04.01—15.07.22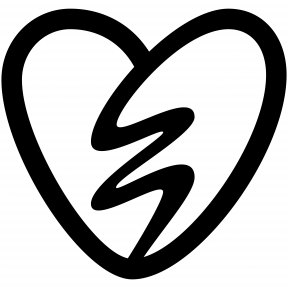 "J'préfère quand c'est réel" [I prefer when it's real]
Exhibition at Théâtre Brétigny
Opening on Sunday, January 16th
As part of "La vie en Rose" cycle (January-April)

I was particularly moved that Safouane Ben Slama accepted this invitation. I have been fantasising about a photography project in the 91st department [1] for some time. I had the sincere and pressing desire to see images of the place where I grew up, never having recognised my reality in images shown in the media.
"I try to avoid referring back to 'pseudo-codes' associated with the banlieue, the city outskirts, it's really tempting because it directs you back towards something really concrete, but it's also a diversion, an imitation of what's real. It gives an image that's preconceived.
"In these images, there's so much green. It's something I really like about these images. There was sunshine, but also greenery. It's not what we might imagine as a backdrop for, as the scenery of, the outskirts of Paris. We imagine grey, but in fact we can see it's still green. It's clearly one of the dominant colours." Safouane.
Safouane's way of working corresponds really well with Essonne, which is an immense terrain to explore. You have to spend time hanging around, wandering, and meeting those who inhabit its spaces. This is very clearly what characterises the practice of the artist, who pays particular attention to the beauty of a simple and furtive moment, to that of a gesture, a glance or a ray of sunlight.
"Sometimes, I felt like I was a science fiction character who went back in time and had to do something, but without anybody noticing. I mustn't touch anything or else it would cause chaos in the future. Well, that's exactly how I feel. I said to myself: "Something crazy is happening there, I have to intervene, but I need to make it really quick and painless." You know? Without distorting it, so that the magic of the moment isn't lost." Safouane.
Safouane spent four months investigating, trying to capture reality in motion. Using a camera is by no means insignificant, as a medium, it is ambiguous in its claim of being able to fix a moment in time: witnessing the invisible, it only makes a quick draft. The trick to circumventing photography's lack of nuance was to directly integrate the street, to identify with it, in an attempt to avoid falling into the trap of a utopian vision.
"What's interesting is that it was done in the street. It's not me in a studio choosing the models. I made choices, of course, but I also made do with what came up. I don't invent these scenes, I choose them. And that's what I find interesting: it's a reality. These were concrete moments, very much real.
"I really felt that there was something already there. What I did was bring it out. In reality, it was already there, this tenderness, this attention to others. Even what isn't in the image is 'tender': the way things happened, the meeting." Safouane.
I have the impression that Safouane's images have pinpointed what I feel very intensely when I think back to my youth in the 91st. For me, he has succeeded in showing a generosity, a solidarity that emanates from meetings and from what is optimistic and joyful about being together. The images are born out of a negotiation between the photographer and the photographed, collaborating and taking reciprocal desires into account.
"These were moments of great generosity. When I spoke, I had the impression I was making my intention understood, they were touched by that. For example, the girls I met in Étampes were really enthusiastic when I talked to them about micro-gestures, attention. I felt there was a real appetite. Maybe I was able to articulate this thing, but actually it existed before I even arrived. People wanted that. It was in a gaseous state, kind of there in vaper form, invisible, but something that you could sense.
"What interests me is extracting real elements in an attempt to re-enchant them, re-enchant them by showing them. To say that in reality, at such and such a time, etc.... this happened. It existed. It's so precious. It's a sort of collective memory to be created. We have to reappropriate memory and the collective imagination." Safouane.
The exhibition spotlights the area's youth, who inhabit public spaces and make them social places. Far from offering an exhaustive portrait of the residents of Essonne, the images testify to Safouane's ongoing research. They open up possibilities of new representations, suggesting everything that remains to be shown about Essonne.
Camille Martin,
Curator of the exhibition

Notes
[1] Essonne is a department just south of Paris. It is often referred to by its department number, 91, which all departments in France are assigned.

Safouane Ben Slama studied philosophy and graduated with a master's degree in exhibition at the University of Paris 1 Panthéon-Sorbonne. Throughout his wanderings and travels, he develops a spontaneous and self-taught relationship to photography. Navigating in urban and peri-urban contexts, his practice tends to reveal the gestures and marks of the bodies in these territories. In 2021, he led a workshop as part of the "Voir c'est croire, la preuve par l'image?" [Seeing is believing, proof by image?], a program sponsored by LE BAL / La Fabrique du Regard. He participated in "Répliques Imaginaires" at the 62nd Salon de Montrouge (2017), in association with the Greater Paris Photo Month, and regularly collaborates with the magazines Vice, i-D or Dazed & Confused.
Camille Martin is an independent curator. She joined the CAC Brétigny team in May 2018 as curatorial and production assistant first and then occupied the production manager position until February 2022. During these four years, she co-designed and accompanied Laura Burucoa's residency (2019-2021) and curated the exhibitions at the Phare, welcome areas of the Théâtre Brétigny, in 2021 and 2022 ("To Ambroise and Aziza" by Neïla Czermak Ichti and Ibrahim Meïté Sikely, "Waiting for the flying cars" by Laura Burucoa and "I prefer when it's real" by Safouane Ben Slama). In parallel, with Cathy Crochemar, they created in 2019 the collective commizariat, which thinks festive and popular frames of monstration for young contemporary creators.
"J'préfère quand c'est réel" is a co-production CAC Brétigny—Théâtre Brétigny.
Agenda
Sunday, January 16th 2022, 3—6pm

Opening

Open to all.

Free shuttle Paris-Brétigny available:
Pick-up at 2 pm at 104 avenue de France, 75013 Paris (the Bibliothèque François Mitterrand metro stop).
Request at reservation@cacbretigny.com

Brunch canceled, no drink and catering on site according to the new sanitary measures. Admissions to the CAC Brétigny will only be granted with a valid European Covid-19 certificate or "Health Pass".
Images