از کویر تا دریا سوختم و ساختم
‪I left the desert to go to the sea and it burned me
j'ai quitté le désert pour aller à la mer et cela m'a brûlé
Celine Drouin Laroche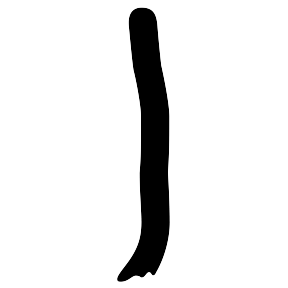 CROSSERS.
A shed is on fire.
Men leave their country and travel over mountains and across seas.
Humans mix totally and intensely with the life of a biotope, transforming and enhancing themselves through new perceptual and communicational abilities.
A woman who has become a ghost, heroine of the sky, speed and aerospace technology, is transformed into a high-tech machine.
This tale could be a cyborgian fable, a bit of unavowed Brétigny folklore, or a future local poem. Walks between worlds, the meeting of different existences, initially in a housing center for asylum seekers, then in a forest harboring ponds, downy oak trees, and rocks with chimerical shapes, and finally in a flight test center.
From instances of lived experience I combine the experience of real space with fictional strategies to produce an experimental utopian narrative through video, sound and collaborative practices.
Celine Drouin Laroche

J'ai quitté le désert pour aller à la mer et cela m'a brûlée is a project that Celine Drouin Laroche has elaborated in collaboration with Anna Principaud, Zukhra Sharipova, and Loyce Kragba, and realized in partnership with EMMAÜS Solidarité—Centre d'Hébergement d'Urgence (CHU) Bois L'Abbé in Epinay-sur-Orge, the AINVO, Association intercommunale des naturalistes du Val d'Orge, the Association Structures Sonores Baschet, the Amicale des Anciens du Centre d'Essais en Vol de Brétigny-sur-Orge, the Association Historique de Brétigny-sur-Orge and the Drone Center - Base 217 de Brétigny-sur-Orge. This residency enjoys the generous support of the Département de l'Essonne and the Service du Développement et de l'Action Territoriale de la Drac Île-de-France.
Focusing particularly on others, Celine Drouin Laroche creates her works from meeting directly with people and carrying out discussions on questions of identity, imagination, knowledge, and inhabited places. The resulting narratives are heightened with political questions linked to (de)colonization movements, the formation of communities, and queer feminist ideas. Disrupting and confusing the limits between fiction and documentary, Laroche's video installations, performances, and series of photos are energized by narrative notions of the self and the world. A graduate of the École Nationale Supérieure d'Arts Paris —Cergy, Céline Drouin Laroche has recently exhibited at CAC Brétigny (2018), Treize (2018), and La Galerie, Centre d'Art Contemporain de Noisy-le-Sec (2017). Celine Drouin Laroche (born in 1986) lives and works in Montreuil.
Agenda
Saturday, September 28th, at 3 pm

As part of the event "WELCOME" organized by the Théâtre Brétigny

Visitors will be able to discorver the film "I left the desert to go to the sea and it burned me" directed by Celine Drouin Laroche. This film will be accompanied by photographs and an edition documenting the various stages of the residency that took place from October 2018 to July 2019. A workshop of artistic practice will take place in the Edutainer on this occasion. Free access.