"The poetry inside of me is warm like a gun"
Fanny Lallart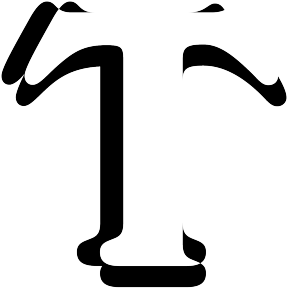 "The poetry inside of me is warm like a gun"[1]
Initially there is a series of questions raised.
They arrive in front of me each time I wonder how we're going to do it. With the tip of my finger I touch a knot that I have to loosen to continue along the thread. In other words, that's where I'm at. Everything I begin invariably leads me back to that list of questions on hold.
So here I am going to look for leads that will yield answers. I am constructing my own inquiry, my own method. I am doing it with and for all those who are experiencing these questions in their daily lives.
Through speech, things are articulated, loosened.
Through writing, we voice what we would like to feel we are able to do, voicing them being enough sometimes.
And those ghosts of vengeful women who come along with us.
Sometimes we have to summon them so that they open, in our imaginations,
new horizons.
How can we not let ourselves be dispossessed of our conflicts?
How are we to build a form of justice that restores us?
How are we to find strength once again?
How are we to respond to violence without perpetuating acts of institutional violence?
How are we to respond to violence without creating more violence?
When is violence legitimate?
What importance are we to give the desire for vengeance?
What is there to learn from our own anger and the anger of others?
What does it mean to forgive?
How are we to make care a part of our daily lives?
How are we to manage our contradictory emotions and needs?
How can we give individuals the chance to change?
Fanny Lallart

Notes:
[1] Lana del Rey, "Bartender, from the album Norman Fucking Rockwell! Polydor Interscop, 2019.
This research project brings together actions led by Fanny Lallart in collaboration with the Nelson Mandela Social Center of Brétigny-sur-Orge, the Berthe Morisot Socio-Cultural Center of Saint-Germain-lès-Arpajon and the Maison de la Justice et du Droit (House of Law) of Cœur d'Essonne Agglomeration based in Villemoisson-sur-Orge. This project is part of the "Contrat d'Éducation Artistique et Culturelle" (CTEAC) of Cœur d'Essonne Agglomération with the DRAC Île-de-France and the Academy of Versailles.
Fanny Lallart (born in 1995 in Lyon) works and lives in Montreuil and is an artist, writer and activist. She is co-curator of the ELGER project with Céline Poulin during her residency at the CAC Brétigny in 2021. She graduated from l'École nationale supérieure d'arts de Paris-Cergy in October 2020. Her final school project was an open radiophonic space dedicated to dialogue. She has been developing a critical work for a few years through collective work and writing. She published her master's thesis as a fanzine called 11 texts on free work, art and love in which she questions our relationship to work, relaying the thoughts of female authors such as Elsa Dorlin, Sara Ahmed and Sarah Schulman. She is the co-founder of Show, a participatory student journal. In addition, she co-created "Minimarket" with Thily Vossier, a cycle of exhibition in a minimarket of Lyon from 2016 to 2019.