From muscle, body-platform(er)


Daisy Lambert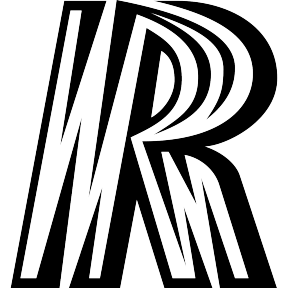 "From muscle, body-platform(er)"
Workers strike at the Draveil-Villeneuve-Saint-Georges sand quarry for better working conditions in 1907-1908.
Communist activists march in Arpajon against the rise of fascism between the two world wars.
Female employees from the Morsang-sur-Orge, Sainte-Geneviève-des-Bois and Vigneux-sur-Seine town halls unite for "the time and means to live" in 1966.
Undocumented workers occupy the Sacré Cœur church in Sainte-Geneviève-des-Bois to demand legal status in 2002.
"Urban riots" in Grigny and Brétigny-sur-Orge following the deaths of Zyed Benna and Bouna Traoré in 2005.
Prisoners revolt for better detention conditions at the Fleury-Mérogis prison in 2016 and 2020. And so on…
Working from local written, visual and audiovisual archives, we can compile a long list of more or less violent events that took place in the Essonne area between the 20th and 21st centuries. They represent the visible part of a process that is first experienced by individuals in their daily life, before being embodied in the public space. But what does this factual and opaque history say about the sensitive dimension of revolts? How do revolts leave their traces on bodies? How can we address the invisible violence that leaves its mark on individuals caught up in mechanisms of collective or personal struggles? And what narratives emerge from this?
The project "From muscle, body-platform(er)" explores modes of expression that take bodily experience as a starting point. For theorist and exhibition curator Bonaventure Soh Bejeng Ndikung, it is possible to consider the body like a platform, a stage, a site as much as a means to learn through the concept of corpoliteracy. In other words, the body is a complex structure that acquires, stocks and broadcasts knowledge. Resistant to archival classification, the body is a counter-archive, an alternative archive in itself. It is an interface between collective memory and the individual unconscious.
The expression "partir du muscle" (from muscle), borrowed from the philosopher Elsa Dorlin, anchors political action within a bodily and emotional reflection. It enables the development of mechanisms of self-defence against daily, conscious and unconscious aggressions. The idea of corps-plateforme(r) (body-platform(er)), for its part, focuses on the possibility of seeing the body like a playground, a malleable tool capable of arming itself against obstacles that lie in its way.
The artists Geneviève Dieng, Sacha Rey, Johanna Rocard and Fanny Souade Sow have been invited to take part in "From muscle, body-platform(er)". Through school and adult workshops, they will pursue their plastic and/or performative experimentations around forms of collective resistance. The residency will be followed by a group exhibition in spring 2023.

Daisy Lambert was born in 1994. She lives and works in the Paris region. She holds degrees from the University Paris 1 Panthéon-Sorbonne in history, art history and cultural heritage and museum studies. She went on to graduate from Sciences Po Paris with a degree in cultural policy. Daisy Lambert is now an independent art curator. Between 2016 and 2022, she took part in several group exhibition projects in France and abroad: Spot Production Fund—Istanbul, Turkey; Centre national édition art image (CNEAI)—Pantin; Van Abbemuseum—Eindhoven, the Netherlands; Le Lac—Brussels, Belgium. In 2020 and 2021, she was collection assistant at the Centre national des arts plastiques (CNAP). Closely linked to her curation work, she also conducts research. Committed to studying mechanisms of inclusion and exclusion within cultural institutions, in 2018 she produced an investigation into FRAC Martinique, a public regional collection of contemporary art, the history of which has been largely hidden under a veil of silence. The following year, she joined Van Abbemuseum's queer activist group Queer Constituency. In 2020 and 2021, she collaborated again with the museum as well as the organisation Studio I to suggest ways in which queer racialised communities might be included in public art collections within the Netherlands. She also writes for the digital review Faire monde(s), which focuses on contemporary Caribbean creation.
This project is part of the "Contrat d'Éducation Artistique et Culturelle" (CTEAC) of Coeur d'Essonne Agglomération with the DRAC Île de France and the Academy of Versailles.