Underground thought
Louise Hallou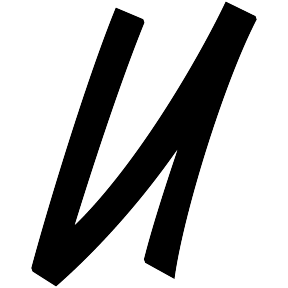 "Underground thought"
Curator: Thomas Maestro
For her co-creation residency with several classes of children from primary schools in Cheptainville, Avrainville and Guibeville, Louise Hallou will lead the project "Underground thought". The artist and the children will explore the Essonne area, looking for caves, underground passageways and wastelands. Over the course of their investigations, they will form a secret community and imagine its language, rituals, festivals and attire.
During the residency, the different groups of children and the artist will correspond using code, allowing the newfound community to discretely communicate ideas. Traces of these activities, the secrets and exchanged messages, the tools created and the results of excavations will be collected to create an "underground thought". The project will translate a complex world, going beyond its apparent superficiality, bringing together people from different backgrounds to imagine a new way to be a group. These different experiences will feed into the creation of fanzines that will become an evolutive archive of the actions and reflections pursued. From time to time, the groups will be accompanied by other artists whose work is connected to experimental music. This will be used as an opportunity to create a soundtrack for the underground community, and will also provide time for collective listening that is conducive to quiet reflection.
The project will take the final form of a wild fair, co-organised by the children and the artist. This festive moment will allow the community formed over several months to share its objects and performative experimentations "out in the open". The fair will become the place and time to resurface.
After studying at different art schools (ESADHaR Le Havre and Rouen), Thomas Maestro chose to bring a curatorial dimension into his artistic practice. He trained through a master's degree in exhibition curation (Sorbonne Université) and is a member of the collective Champs magnétiques. With this group, he co-constructed the cycles of exhibitions "Des soleils encore verts" (2021) and "Le reseau des murmures" (2023-2024). He has also worked as an associate curator and project manager at Cneai (Centre National Édition Art Image) and was artistic and curatorial assistant to Daniel Purroy in Vitry-sur-Seine (artist and former artistic director of the Galerie Municipale Jean-Collet). He is also a member of the artistic and curatorial duo Éléments partout, co-founded in 2020 with his collaborator Agathe Schneider. He is interested in secrets, shifts in reality, ruins and shacks, in what is barely visible but very much present. Transmission, as a vector for collective movements, is at the heart of his aspirations.
Louise Hallou (born 1993) lives and works in Paris. A graduate of the École nationale supérieure des arts décoratifs de Paris, she works in performance, installation and writing. She creates poetic and narrative works that invite us to indulge in a collective reverie. The artist took part in the Ateliers Médicis programme Création en cours in 2021-2022. Her work was presented at the Mulhouse biennial in 2019 and at 6B in Saint-Denis in 2021.
The residency " Underground thought" by Louise Hallou benefits from the support of the Direction régionale des Affaires culturelles d'Île-de-France—Ministère de la Culture.