TCA
Antonio Contador
21.09—21.12.18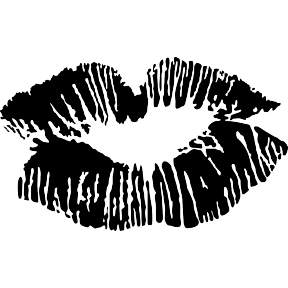 Since the early years of this decade, Antonio Contador has been amassing a considerable corpus of anonymous love letters found in junk shops or passed on to him by acquaintances.
While he occasionally chooses to lend them a voice and concrete form in performances and lecture-performances, Contador has decided this time to reproduce for the public bits of this collection as large-format paintings. In the reception areas of the Théâtre Brétigny, he has deployed in this way a number of drawings he has gleaned from this collected correspondence, displaying the thousand and one motifs of an adventure that is in each case highly personal and yet universally shared.
On 29 September, for Vertigo, a one-day event put together by the Théâtre Brétigny, and 6 October for the opening of the Núria Güell exhibition, Contador has come up with amorous fortune-telling sessions. These are inspired in fact by the stories and emotions he has unearthed in his collection of love letters.
Antonio Contador lives and works in Paris. He left Vitry-sur-Seine, where he was born in 1971, in the early 1990s and settled in Lisbon. A sociologist with a PhD in the visual arts as well, he sees artmaking as a research practice in its own right. Initially focused on urban and marginal cultures, his research is now centered on the inertia of the human body and language as well as the limits of any art practice. His main themes are love and money. At the limits of a range of territories – artist, curator, creator, theoretician – his output has been shown in France (Palais de Tokyo, Fondation d'entreprise Ricard, Fondation Calouste Gulbenkian, Villa Arson, and other institutions) as well as abroad (including the Serralves Foundation in Porto, Wiels in Brussels, the Museum of the Republic in Rio de Janeiro, the National Museum of Contemporary Art in Bucharest).
Agenda
Saturday 29 September 2018, 3 pm

Vertigo day

For Vertigo, a one-day event put together by the Théâtre Brétigny, Contador has come up with amorous fortune-telling sessions. These are inspired in fact by the stories and emotions he has unearthed in his collection of love letters. All along the afternoon, a practical art workshop echoing this body of works will be organized.

Saturday 6 October 2018, 5 pm-10 pm

Opening

Since the early years of this decade, Antonio Contador has been amassing a considerable corpus of anonymous love letters found in junk shops or passed on to him by acquaintances. In the reception areas of the Théâtre Brétigny, he has deployed in this way a number of drawings he has gleaned from this collected correspondence, and will come come up with amorous fortune-telling sessions on the occasion of the opening.

Free Paris-Brétigny shuttle is available by request at reservation@cacbretigny.com. Pick-up at 5 pm at 104 avenue de France, 75013 Paris (the Bibliothèque François Mitterrand metro stop).

Every Wednesday, 2.30 pm and 4.30 pm, and by appointment

Practical art workshop

In conjunction with the Núria Güell and Antonio Contador exhibitions, our youngest visitors are invited to make a letter or drawing to give concrete form to the declaration of love they would like to get themselves.

Additional information and reservation: reservation@cacbretigny.com or + 33(0)1 60 85 20 76/78
Images