Tit for Tat
Louise Aleksiejew and Antoine Medes
17.01—28.03.20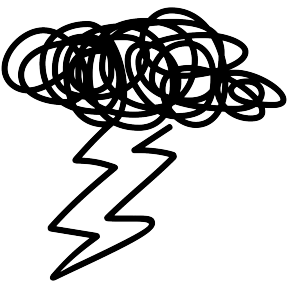 Louise Aleksiejew and Antoine Medes were invited to produce a three-part exhibition, evolving around the programming cycles of the Théâtre Brétigny: "Si loin si proche" (So far so close, September—December 2019), "La loi du plus fort" (The law of the strongest, January—March 2020) and "Rien ne va plus" (April—June 2020).
Tit for Tat
Cycle 2, 17.01—14.03.20
"Tit for tat!" The expression might spring from the lips of someone accusing another of "having started it," and therefore of being responsible for a conflict that requires two to last… In this cloud of smoke where feet, hands, teeth and nails are going at it, where an eye (for and eye) and a tooth (for a tooth) are flying to and fro, who indeed started it?
It isn't a question for the schoolyard. Or rather, the fact that it comes up in the schoolyard doesn't excuse it from being taken seriously. Deep within those clouds of smoke, under those circles of stars and sounds of springs, real chairs are being knocked together. What resistance should we mount to the various forms of oppression threatening us, when the voice that taught us that violence doesn't solve conflicts is sometimes the same one that justifies brutality of children among themselves because of thwarted love, or claims that the word of adults cannot be questioned?
If violence doesn't always take the form of either a fist or an insult, it is the same with the solutions we are able to offer. It remains to be seen if they are enough to stop this endless cycle of tit for tat…
Louise Aleksiejew and Antoine Medes
The visual artists Louise Aleksiejew (born in 1994 in Caen) and Antoine Medes (born in 1994 in Mont-Saint-Aignan) have been developing a collaborative body of work since 2014 along with their individual output. Grounded in a reflection on the history of pictorial or narrative representations, in which art history, comic strips, and animation are blended, the work of this artist duo is guided by the drawing they do together. It is a ravenous practice that absorbs, digests, and transforms shared references and mutual borrowings, allowing the two to question the status of the author while renewing the conditions for her or his existence in the era of the digital reproduction of images and their untrammeled circulation on the internet. This graphic output sometimes gives rise to an edition in textile or ceramics, or an installation, in a way of imagining staged displays and presentations that is akin to a page layout. This is seen in solo shows (Le lac avec des muscles, Les Capucins, Embrun, 2018), group exhibitions (Huit heures ne font pas un jour, Sumo, Lyon, 2018; Camembert Papanache, Spatiu Intact, Cluj-Napoca, Romania, 2019; Le paradigme de l'oasis, Villa Belleville, 2019), and art festivals and fairs (the Mulhouse Biennial, 2017; Le 6b dessine son salon, Saint-Denis, 2017; Une partie de campagne, Château d'Esquelbecq, with the OSP Gallery, 2019).
«Tit for Tat» is a co-production CAC Brétigny—Théâtre Brétigny
Agenda
Saturday, January 18th, at 5 pm

Opening

In the reception and conviviality space of the Théâtre Brétigny, Louise Aleksiejew and Antoine Medes are invited to produce a three-part exhibition, evolving around the programming cycles of the Théâtre Brétigny. Inspired by comics books, pop art and crafts, Louise Aleksiejew and Antoine Medes will compose together and separately murals, ceramics, textile creations, playing the game of illustration and with the uses of the place.
Images