lunulae
Cycle of exhibitions and residencies
2023—2024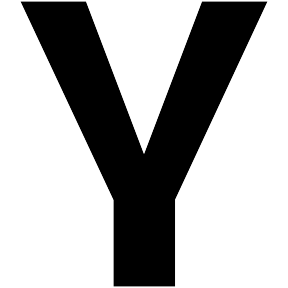 Ethan Assouline
Célia Boulesteix
Loucia Carlier
Victor Gogly
Collectif Grapain
Louise Hallou
Andréa Spartà
Sandar Tun Tun
Chloé Vanderstraeten
Xolo Cuintle
Cycle of exhibitions and residencies
Curator: Thomas Maestro
In N. K. Jemisin's Broken Earth trilogy of science fiction novels, the world is ravaged by seismic and geological disasters (earthquakes, cracks in the earth, the appearance of new volcanoes…) People try to survive in fragile societies bound by a shared rejection of one part of the population: the "orogenes". These humans, capable of interacting with telluric forces, are shunned, hounded and sometimes killed. To survive on the margins and to learn to control their power, they form secret communities. In one such community, hundreds of people take refuge in a huge cave, forming an underground society. Over the course of the books, we discover that certain particularly powerful orogenes have the ability to cause or prevent disasters, but that this takes its toll on their bodies, turning their skin and organs to stone. The story shifts from the surface to the depths and back again: the subterranean telluric power emerges in certain individuals, who in turn shelter beneath the ground, before their struggle to exist turns them to stone. By definition, a surface "covers" and "conceals" depths. The different meanings of these terms and how they are ​​inseparably connected, which emerges upon reading N. K. Jemisin's books, are at the heart of this cycle of exhibitions and residencies. Several of the artistic practices brought together here take up these terms.
This idea of movements between the earth's layers is particularly present in Victor Gogly's sculptures, for which he collects the materials from the ground. The attention he pays to his surroundings, to the surfaces he travels across, enables him to access, in his meditative state, his inner self. In this way, he establishes a parallel between geographical and mental depths. This dialogue is also found in the work of Louise Hallou, who is fascinated by caves and cultures that could be considered underground. In her performance The reflection of Dog's belly, the artist wanders through the space after covering herself in fur. She draws strange symbols on her arms and adds prosthetics made out of tape to her fingers, resembling a prehistoric human wandering around her cave. This game of bodily coverings and additions gives the impression she is shaping her identity, allowing certain inner elements to show in order to transform her outer image. Loucia Carlier's work is also bathed in an enigmatic atmosphere. Some of her sculptures reveal subterranean worlds populated by symbols and clues to be decrypted, some of which show through to the surface. These same pieces seem organic, making us think of our own bodies where, like caverns, our most intimate secrets lie. Chloé Vanderstraeten, in turn, renders the boundary between interior and exterior visible, by allowing us to stand on either side of her drawings and paper architectures.
The notions of surface and depth—terrestrial, corporeal, mental, cultural—are connected to the question of secrets. A secret is something hidden inside something else (a mouth, a pocket, a box, an envelope, a mind, etc.). The content, hidden in the depths, sometimes shows through to the surface of the container concealing it. What happens behind a veil of silence sometimes escapes through clues that reveal a story about someone or something. A space in which we can discern these small traces risen to the surface might be referred to as a zone. A real or imagined place, with uncertain boundaries and rules of its own. A zone is ambiguous, both dependent on and distinct from what surrounds it. It is a kind of threshold that facilitates the passage between inside and outside. We could consider the zone in the way the brothers Arkadi and Boris Strougatski do in their book Stalker. Pique-nique au bord du chemin (1972), adapted into a film by Andreï Tarkovski (Stalker, 1979). The original work and its adaptation take place partly in "the zone", a gigantic wasteland full of ruins that appeared without us knowing how or why. To enter this place, you must be accompanied by a guide: the stalker. The zone is not simply a physical space: it interacts with the people who cross it, by creeping into their thoughts, leading them astray and altering their behaviour. It is a character in its own right, which changes constantly. Time also passes curiously there: past, present and future blur. Several of the "lunulae" artists play with these disturbances in time. It is up to us to try and decipher the clues and traces left for us.
Sandar Tun Tun designs sound installations using recorded and synthetic sources, as well as physical elements that are traces of past stories and existences. The artist offers the opportunity to move between different real and imaginary layers, between public and personal knowledge. Their installations are sometimes animated by performances, the traces of which are visible beyond the performance itself. Célia Boulesteix wanders through cities, eyes down, looking for things that have been abandoned (textiles, broken materials, damaged images…). These fragments are enigmatic and carry stories that we can try to guess at but will never know for sure. This strong connection with objects is also present in the work of Andréa Spartà, who arranges domestic items in his installations. The artist sees his sculptures like little zones: familiar spaces that nevertheless seem to have a logic and time out of sync with reality and meanings that fluctuate. Ethan Assouline's sculptures, for their part, are often an assemblage of objects that flooded the market from the turn of the millennium. These objects always seem stuck in a future already outdated, in the faded promise of a brighter tomorrow. The duo Xolo Cuintle transport us into an unknown geological time where plants have hybridised with what remains of our civilisation (furniture, elements of architecture and decoration). The concrete used to make their sculptures offers a clue to the era imagined by the artists, when this material inherited from our industry has become the dominant natural compound. The Collectif Grapain also blurs the boundaries between temporalities, the natural and the artificial. Maeva and Arnaud Grapain create installations from which we can guess the materials and forms characteristic of contemporary technologies. They appear, however, like curiously organic ruins.
The ten artists and duos bury clues and create traces of possible futures located in spaces with vague outlines. The title of the cycle of exhibitions and residencies that brings them together, "lunulae"—"little moons" in Latin—brings to mind parentheses. These typographic signs break up the flow of a sentence, creating a space alongside the main narrative. They are both a surface that covers a sectioned-off part of a text and a little zone at the heart of a narrative.
After studying at different art schools (ESADHaR Le Havre and Rouen), Thomas Maestro chose to bring a curatorial dimension into his artistic practice. He trained through a master's degree in exhibition curation (Sorbonne Université) and is a member of the collective Champs magnétiques. With this group, he co-constructed the cycles of exhibitions "Des soleils encore verts" (2021) and "Le reseau des murmures" (2023-2024). He has also worked as an associate curator and project manager at Cneai (Centre National Édition Art Image) and was artistic and curatorial assistant to Daniel Purroy in Vitry-sur-Seine (artist and former artistic director of the Galerie Municipale Jean-Collet). He is also a member of the artistic and curatorial duo Éléments partout, co-founded in 2020 with his collaborator Agathe Schneider. He is interested in secrets, shifts in reality, ruins and shacks, in what is barely visible but very much present. Transmission, as a vector for collective movements, is at the heart of his aspirations.
Ethan Assouline (born 1994) lives and works in the Paris region. Through sculpture, installation, writing, publishing, drawing and the organisation of collective events around reading and writing, he tries and takes a critical look at the modern city and its language in his architectural, economic and political dimensions. His work was presented at the art and research centre Macao in Milan in 2019, at Crédac in Ivry-sur-Seine in 2022 and at Le Grand Café in Saint-Nazaire in 2023. He is a member of Treize, a non-profit organisation for production, exhibitions, and editions.
Célia Boulesteix (born 1996) lives and works in Paris. She graduated from the École supérieure des arts appliqués Duperré in 2019. A multidisciplinary artist, she combines painting, sculpture, installation and photography in an aesthetic that blurs the boundary between past and present. She was artist-in-residence at the Villa Belleville in 2022 and at the Fondation Fiminco in 2023-2024. Her pieces have been exhibited at Espace Voltaire in 2022 and Lucid Interval in Paris in 2023.
Loucia Carlier (born 1992) lives and works in Paris. A former student at the École nationale supérieure des arts décoratifs de Paris and the École cantonale d'art de Lausanne, she was awarded the Révélations Emerige grant in 2020. Her pieces, crosses between sculpture and painting, form hybrid landscapes that create and layer stories that transport us into a dystopian future. In 2023, she was artist-in-residence at the Villa Belleville. Her work has been shown at the Centre d'Art Contemporain Genève in 2019, at Art:Concept in Paris in 2021 and at the Salon de Montrouge in 2023.
The artistic duo Xolo Cuintle was formed in 2020 by Romy Texier (born 1995) and Valentin Vie Binet (born 1996). They live and work in Paris and Aubervilliers and are trained in applied arts. The duo produces sculptures, furniture and decoration that they stage to create dreamlike, timeless worlds that allow for narrative escapism. Xolo Cuintle's creations were shown in 2021 at Double Séjour upon an invitation of curator Joël Riff and at the Manufacture des Gobelins as part of a residency at Mobilier national between 2019 and 2020. Some were added to the KADIST collections in 2020 as well as the CNAP collections in 2023.
Victor Gogly (born 1994) lives and works in Vantaa, Finland. A graduate of the École Supérieure d'Art et Design Le Havre-Rouen, the artist and musician produces pieces that question humanity's relationship with the soil and living things. His work was shown at Jardin du Crépuscule in Montréal in 2021 and at Beaux-Arts de Paris the following year.
Collectif Grapain is a duo made up of Maëva Grapain (born 1992) and her brother Arnaud (born 1989). They live and work between Paris and Hanover and are interested in science fiction and dystopian stories. The duo creates sculptures and installations inspired by industrial waste. Their work has been exhibited in a number of institutions, including Kunstverein Hannover in 2021, the Grande Halle de la Villette and the Kestner Gesellschaft in 2022.
Louise Hallou (born 1993) lives and works in Paris. A graduate of the École nationale supérieure des arts décoratifs de Paris, she works in performance, installation and writing. She creates poetic and narrative works that invite us to indulge in a collective reverie. The artist took part in the Ateliers Médicis programme Création en cours in 2021-2022. Her work was presented at the Mulhouse biennial in 2019 and at 6B in Saint-Denis in 2021.
Andréa Spartà (born 1996) lives and works in Paris. He graduated from the École nationale supérieure d'art de Dijon in 2019. His sculpture and installation work is inspired by domestic objects that he depicts outside of their everyday context. He was artist-in-residence at the Cité Internationale des Arts in Paris in 2021 and at the Fondazione Pistoletto in Biella, Italy, the following year. His work has been exhibited in spaces including Kunsthalle Berne, the Musée des Beaux-Arts de Dole and the Fondazione Zimei in Pescara, Italy.
Sandar Tun Tun (born 1989) lives and works in Marseille. Their work is built on fantasising, new alliances and collaborative trajectories. An artist, researcher, DJ and composer, they develops work in sound, space and performance centered on listening and sensible and critical reactivity. Their work was shown at the Friche La Belle de Mai in 2022 and at the art centre Villa Arson in 2023. The same year, they performed at MACRO in Rome.
Chloé Vanderstraeten (born 1996) lives and works in Paris. Graduating from the École nationale supérieure des beaux-arts de Paris and the École nationale supérieure des arts décoratifs de Paris in 2021, she works mostly with drawing and paper. She approaches paper in all its materiality, through folding and cutting, revealing a dialogue between body and architecture. She was artist-in-residence at the Anni and Joseph Albers foundation in Bethany, US, in 2023. Her work has been exhibited at spaces including Hangar Y in Meudon and the Fondation Van Gogh in Arles in 2022.