"Them" and "Us": What Brings Us Together, What Divides Us
Clémence de Montgolfier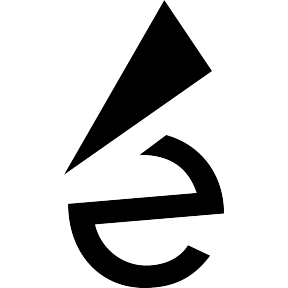 The residency "Them" and "Us": What Brings Us Together, What Divides Us resulted with an exhibition and a website conceived with the collaboration of:
The Relais Assistantes Maternelles of Cheptainville, the kindergarten Eugénie Cotton of Brétigny-sur-Orge, the Accueil de loisirs Mik'Ados of Brétigny-sur-Orge, the Collège Blaise Pascal of Villemoisson-sur-Orge and the High School Léonard de Vinci of Saint-Michel-sur-Orge.
Artistics collaborators: Sacha Béraud and François Dézafit
Who is one speaking about when one says "them" and "us"? What point of view is one adopting? What defines the "us" with respect to others? Can one find the means to be together that include differences without wanting to erase them?
The project proposed by Clémence de Montgolfier, "Eux" et "nous": ce qui nous rassemble, ce qui nous sépare ("Them" and "Us": What Brings Us Together, What Divides Us) invites participants of all ages to create a collaborative or community media that generate possible answers to these different questions. Media is meant to be understood here as "that which creates a link between us and the world."
The project involves two major phases:
conversations and "investigation"
creation of a collaborative media
Phase 1: Conversations and "Investigation"
The first phase will involve organizing speech groups that will serve to collect the information and stories of the inhabitants. To do that, the participants will be invited to carry out questionnaires with people active in the territory whom they know a little or not at all. These discussions will take place with each listening to and respecting the other. Discussion is understood in the broad sense of the term, i.e., giving each the chance to say what they want about the theme of identity while taking care to adapt to the means of expression and wishes of the participants. One might, for example, invite a very young audience to work in small groups to do drawings, collages, and writing projects from simple questions adapted to their level, i.e., the difference between I and you, the place occupied within the family, the differences between genders, etc.
These moments of sharing will be fostered with the help of different supports and objects created by the artist, such as question cards or games, then recorded or documented using tools selected by the participants – ranging from the camera to drawing.
Phase 2: Creation of a collaborative media
The words and materials collected by the participants will be organized and published by each group, which will decide the most appropriate form for reaching the public, a publication in the style of the "school newspaper" or magazine, for example, be it a printed, audiovisual, radio, or a form for the web.
A range of techniques can be used, including writing, drawing, printmaking (silkscreen, linocut, stencil, etc.), photography, sound, video, digital, internet site…
The ton adopted can take any number of free forms, ranging from documentary narrative to poetry.
One or more events organized at the art center or on site of a specific project will serve as the launch of the realized medias, with the possibility of the medias regrouping and merging horizontally in one media that includes all the works produced.
For all ages, toddlers and older.
"Them" and "us": what brings us together, what divides us takes place within the residency mission of CAC Brétigny. Cœur d'Essonne Agglomération is kicking off in 2017 a three-year partnership with the Regional Direction of Cultural Affairs of Île-de-France and the Academy of Versailles with the signing of a Local Arts Education Contract in partnership with the Department of the Essonne. This residency mission was conceived and developed for the region's inhabitants, especially local young people, and starts from a network of school establishments, associations, and cultural, social, sociocultural, economic and educational entities in Cœur d'Essonne Agglomération.
Clémence de Montgolfier (b. 1987) lives and works in Paris. After graduating with an MFA from the Fine Arts School of Angers, France, she becomes a Doctor of Philosophy in media studies at the Sorbonne-Nouvelle University (Paris III) in 2017. Her research investigates the representation of the worlds of contemporary art on television. Now an artist, researcher and teacher, she was a member of the performance group Speech and What Archives between 2009 and 2013, initiated by artists A Constructed World. Since 2010, she co-created the project The Big Conversation Space with Niki Korth (b.1987, lives and works in San Francisco), where together they interrogate the circulation of discourse within the frame of its contemporary technologies of production and reproduction, and its uncertain future. They create conversations, performances, publications, games, documents and video broadcasts or media platforms that seek to create and question relations between individuals, artists and audiences alike. She has published articles in scientific journals and books and participated in a number of lectures, residencies and exhibitions in France and internationaly, including most recently in 2018 a residency at Triangle France, Marseille, and exhibitions TALK SHOW Festival, La Panacée, Montpellier ; le Salon de Montrouge, Paris ; Beloved Equation, Ateljé Matts Liederman, Stockholm.
For further information about this project, please contact: j.kremer@coeuressonne.fr
Agenda
Saturday, June 15th, at 3 pm

Opening

Restitution of the project «"Them" and "Us": What Brings Us Together, What Divides Us» proposed by Clémence de Montgolfier as part of the Local Artistic Education Contract engaged by Cœur d'Essonne Agglomération. This event will be accompanied by book launch of Co-Creation and the presentation of the on-site artworks of Géraldine Longueville and Sean Raspet.

Free Paris-Brétigny shuttle is available by request at reservation@cacbretigny.com. Pick-up at 2:30 pm at 104 avenue de France, 75013 Paris (the Bibliothèque François Mitterrand metro stop).


15.06—22.06.19

Exhibition

Restitution of the project ""Them" and "Us": What Brings Us Together, What Divides Us". At the CAC Brétigny, Clémence de Montgolfier and the participants on the project will present the results of their workshops, based on the production of different collaborative media.