Stray Workers
Xavier Antin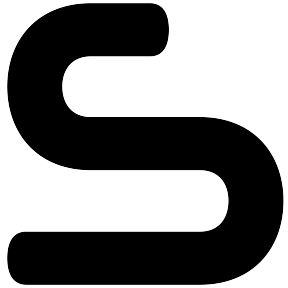 Throughout a residency at CAC Brétigny that will run for over a year, the artist Xavier Antin will be working on "intelligent" sculptures.
Antin did preliminary research in Silicon Valley during another residency prior to this project that was part of the Villa Médicis Hors-les-Murs program. To extend and above all concretize Antin's work, Le Plateau de Saclay, known as the French Silicon Valley, is indeed the ideal site. This art residency aims to bring together the researchers of the Paris-Saclay connection and the creation of artworks.
During the run of a CAC Brétigny exhibition that is scheduled for early 2020, the sculptures, endowed with artificial intelligence, will gradually enter into dialogue with one another and the art center. Little by little then they will form an intelligent yet nonorganic community, moving toward something like an ecosystem, an economy, and an experimental political community.
Stray Workers, a project in dialogue with a number of different scientists at Université Paris-Saclay, is the result of a residency at CAC Brétigny, with the support of Arcadi. The residency is part of Exoplanète Terre, an Arts & Sciences program that connects nine cultural partners from the Île-de-France region.
Xavier Antin (1981, Paris) does art that is focused on production modes and interconnections. He puts in play mainly questions linked with the relationships between machines and human gestures, industry and more traditional crafts, autonomy and social utopias. Currently his work is interested in the reorganization of our industrial system of production at the dawn of the 21st century: the automation of physical labor by machines and cognitive labor by the development of artificial intelligence. His practice also regularly summons the various forms that books and printed images take thanks to modified devices for printing. In 2012, he presented Learning with Errors, his first solo show, at the Crèvecœur Gallery, followed in 2014 by News from Nowhere and An Epoch of Rest at MABA (Nogent-sur-Marne) and the Palais des beaux-arts of Toulouse, where he focused on the writer, designer, and utopian William Morris. His latest solo shows in France and abroad were featured at the Crèvecœur Gallery, BF15 (Lyon), Spike Island Art Centre (Bristol), and Aloft–Fondation Hermès (Singapore). Xavier Antin lives and works in Paris. He is represented by the Crèvecœur Gallery.
Agenda
Friday, March 22th, 6 pm-9:30 pm

Presentation of the artistic residency during the launch of Exoplanète Terre

Along with the programmer Julien Jassaud and in dialogue with various scientists from the Paris-Saclay University, the artist Xavier Antin work on a community of "intelligent" sculptures that will be gathered during an exhibition at CAC Brétigny in January 2020.

Exoplanète Terre is an Arts & Sciences program bringing together nine cultural partners in Île-de-France.

EnsAD, 31 rue d'Ulm, 75005 Paris
Registration here