Brétigny sur Terrasse
Mathis Collins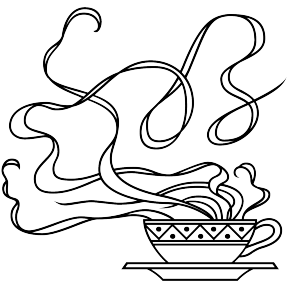 This residency project brings back into play the traditions and myths inherited from the Parisian avant-garde movements that bestowed on cafés and cabarets a serious role in the arts. Starting in the 19th century notably, licensed establishments (yes, bars and bistros) and show venues were part and parcel of the explosion of artistic activity in Paris, contributing to the birth of several historic art movements. To mention just a few famous examples, there were the Montmartre cafés taken over by the postimpressionist painters, which are today an icon of Parisian tourism; or the establishments of the Montparnasse neighborhood and the Latin Quarter, which brought together different members of the Surrealist and Situationist movements. At the time, the café was a place for both getting together with others and bandying words, where painters, sculptors, writers, and poets would meet and share ideas. It was also a venue for art shows and insurrectional conspirations. Artists would quite regularly exhibit their works there, which might remain on display for several months at the owner's request, but also planned for the complete upheaval of art and its economy.
As in a good number of cities and towns, the businesses and shops of Brétigny-sur-Orge are for the most part relegated to the city's periphery in shopping malls and industrial zones, which are solely accessible by car. The neighborhood downtown, around the train station is very busy and remains nonetheless a place that sees a great deal of foot traffic, a lively site that is usually bursting with activity. By entering this particular venue and partly taking it with this project, Mathis Collins extends the spaces that are used for art, beyond the white walls of the exhibition and into public space, emphasizing what makes up the definition of the latter, namely a place for sociability, where talk takes place and you can spend time.
During the residency, different gatherings will be scheduled for a partnering café. Collins is looking to hold a series of public workshops there centered on the popular café table. One group of inhabitants will work with the artist on the design of pedestal tables for the terrace and the indoor space. The participants will meet to share ideas about creating this furniture and transforming the place into an intergenerational party space that is also fertile ground for artistic experimentation.
This residency follows on the heels of the January 2019 display of Guéridon de l'Etincelle at the "Futomomo" show held at CAC Brétigny, i.e., a table designed and produced with the assistance of twelve students from the Lycée du Mont-Châtelet, in Varzy, where Mathis Collins was an artist in residence in 2017.
This project enjoys the generous support of Région Île-de-France as part of its artists-in-residence program.
Mathis Collins (1986, France) lives and works in Paris. He studied at the École Nationale Supérieure d'Arts de Paris-Cergy, then in Brussels, Montreal and Metz, as well as at the Open School East in London. Developing a practice combining sculpture, performance and poetry, Mathis Collins works around objects and popular craft practices, reinvesting the catalogue of forms through collective experience and an approach based on the absurd. Mathis Collins has presented his work at the Palais de Tokyo (Paris), the Musée d'Art moderne de la Ville de Paris, the Friche Belle de Mai (Marseille), the Rijksakademie (Amsterdam), 1m3 (Lausanne), th Lafayette Anticipation Fondation (Paris), Longtang (Zürich) and Crèvecoeur Gallery (Paris).
Agenda
Postponed, further details to follow

Sculpture Workshop

You are invited to join us at Cappuccino, a café located at Rue du Baron Fain in Bretigny, where you can meet Mathis Collins and think together about the design of a group of pedestal tables for the cafe's room and terrace. You will work on the different stages of creation of these tables (design and drawing, modeling of the different parts and patterns, etc.), which will then be molded and melted in metal. Do not hesitate to come and have a coffee or a juice and participate to this sculpture workshop open to all!

At Café Le Cappuccino,
2 Rue du Baron Fain
Brétigny-sur-Orge
Free entry

Saturday, September 25th 2021, 2—7pm

Exhibitions and artmaking workshop

On the occasion of "Sens dessus dessous", a day of events and shows organized by the Théâtre Brétigny, the CAC Brétigny opens the doors to the exhibitions "Hlel Academy" by Sara Sadik and "Waiting for the flying cars" by Laura Burucoa, and invites you to an artmaking workshop with Mathis Collins to sculpt and decorate coffee tables in the framework of his residency project "Bretigny sur Terrasse".

Information: reservation@cacbretigny.com or +33 (0) 1 60 85 20 76.
Images